Family Style - Summer Package
(includes animal protein from Stemple Creek or Silver Sky Ranch)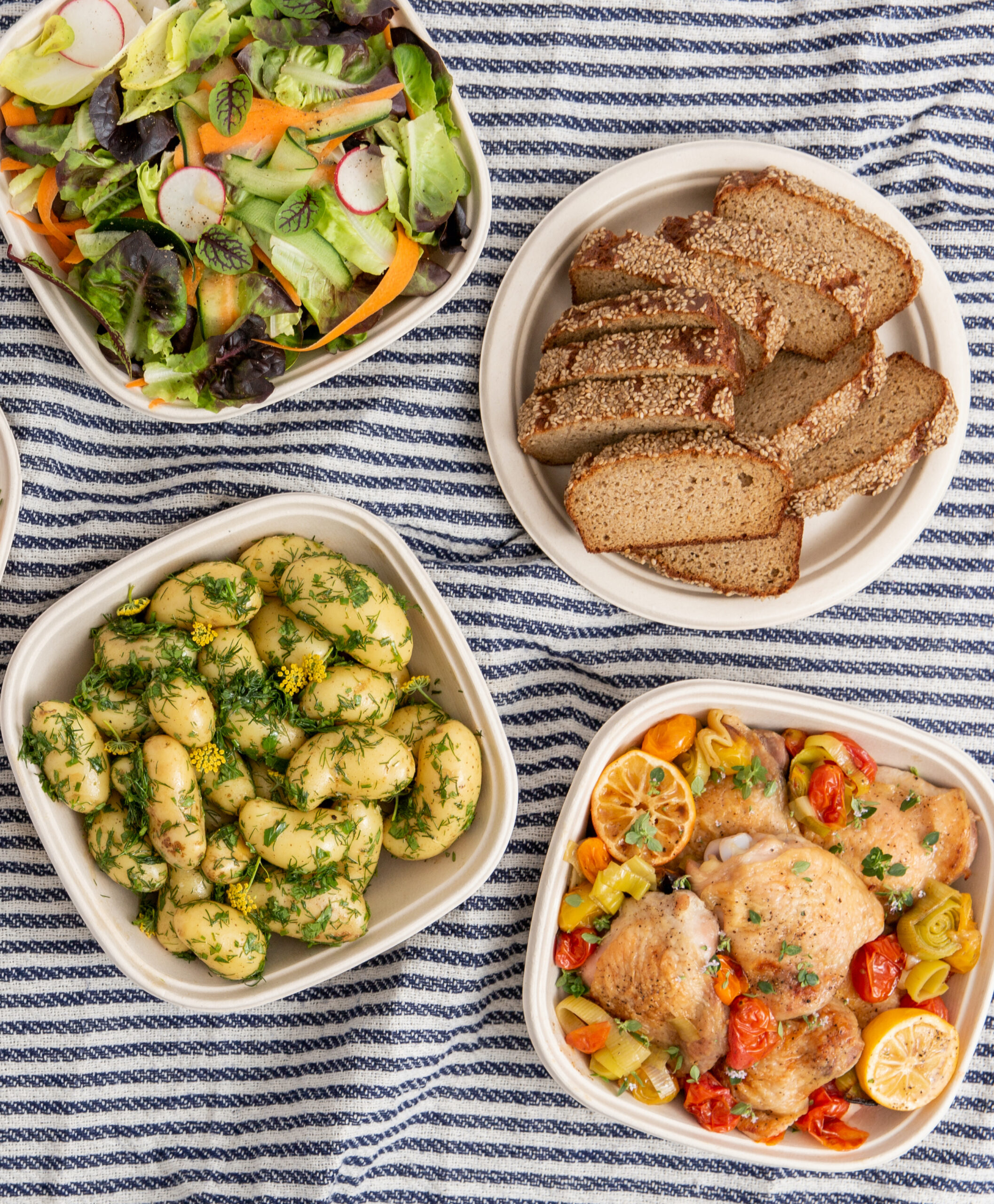 Summer packages include the cost of a private chef and the cost of groceries.
Menu changes weekly and only the highest quality produce and animal products are used.
Spots are limited to 3 families, so book in advance if you want to reserve your spot.
You will receive 3 meals – each serving size 4
+1 goodie- serving size 4
(includes half of a pasture raised chicken from Silver Sky Ranch, and 24oz of either beef (Stemple Creek or Silver Sky Ranch) or local fish)
$450
Example of a weeks menu:
Summer Tuscan Soup with Nettle Pesto
Market Side Salad and 8oz dressings
Fajitas (+ a pack of Siete tortillas)
Adobo Spiced – Half Chicken (pasture raised – Silver Sky Ranch)
Sauteed market veggies like bell peppers, zucchini and spring onions
Chipotle Cashew Cheese (8oz)
Side of creamy slaw, pickled red onions and pumpkin seeds + 1 avocado
Summer Panzanella
Gigante white beans with Beautiful local produce fresh and roasted
Shallot champagne dressing – 8oz
Sourdough crispy croutons on the side
Summer Panzanella (2 – 42oz containers)
Beautiful local produce, fresh and roasted
Shallot champagne dressing (8oz)
Sourdough crispy croutons on the side
with Stemple Creek Hanger Steak (Serving size 4)
Request Meals